A truck driver recently reached out to us and asked three questions:
What is the difference between Workers Compensation and Personal Injury         cases?
Can you have both types going at the same time?
How do you file a civil (Personal Injury) suit?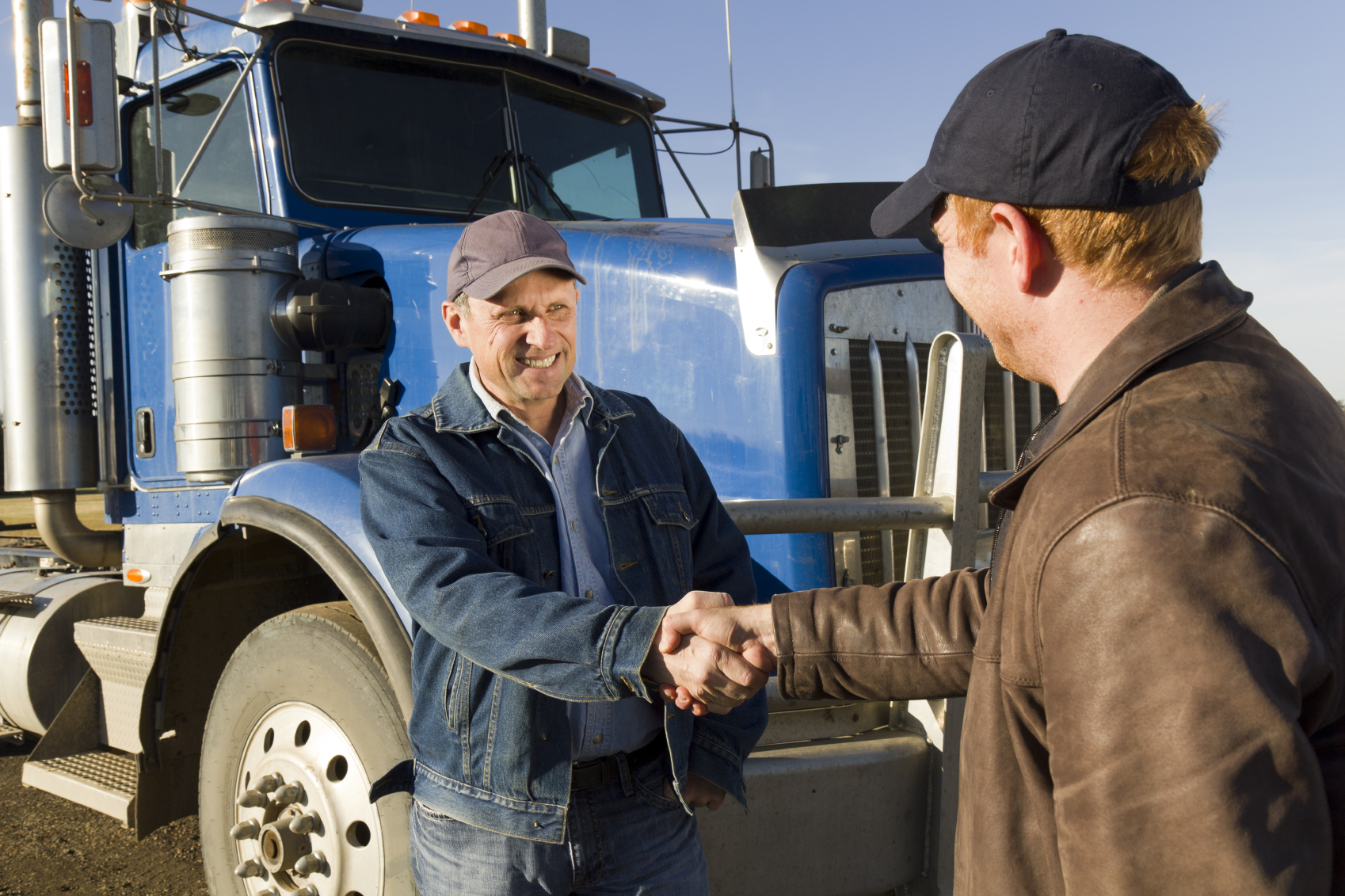 These are important questions we often get from hurt truck drivers.  To help hurt truckers understand these issues, we will post articles on each of these topics in the coming weeks.  In the meantime, we want to answer the questions that were asked and share the answers with all of you.
 Workers' Compensation v. Personal Injury Cases.
The workers' compensation system allows hurt truck drivers (and other workers) to recover compensation and medical care from their employers (or more often from their employers' insurance companies) for work related injuries.  Workers' compensation is a "no fault" system, which means that a truck driver injured in a work related accident does not have to show that his or her employer was "at fault" or negligent to recover benefits.
Workers' compensation cases are decided by a judge.  The amount of compensation owed to injured workers is determined by a schedule that is established by each state's legislature.  Generally,a trucker's permanent disability benefit depends on his injury/impairment rating (given by a doctor), average weekly wage, and the part of the body that is injured.
Personal injury lawsuits are "fault" based, which means a hurt truck driver must show that a person or company was "at fault" or negligent and caused the injury.  In almost all situations, an injured worker cannot bring a personal injury lawsuit against his employer.  The worker's sole claim against the employer for work related injuries is for workers' compensation benefits.
Personal injury lawsuits are usually decided by a jury.  Generally, the amounts that can be recovered in a personal injury lawsuit are more generous than the benefits under workers' compensation.  These recoverable amounts are called "damages", and include past and future lost wages, past and future medical expenses, and pain and suffering as a result of the injury.
Truckers often have personal injury lawsuits against people other than their employers.  For examples, truckers involved in highway accidents often have personal injury claims against other drivers.  Truckers injured in warehouse and loading facility accidents often have personal injury claims against the owners of the facilities, or the companies that employ careless employees at these facilities.  Truckers injured by defective products often have personal injury claims against the manufacturer of the products.
You Can Have Both A Workers' Compensation Claim And Personal Injury Lawsuit Pending At The Same Time For The Same Injury.
Truck drivers often have both a workers' compensation and personal injury claim.  When a trucker is injured in a work related accident caused by the negligence or fault of someone other than his employer, the trucker will usually have both a personal injury and workers' compensation claim.  Keep in mind that the damages you recover in a personal injury lawsuit may reduce the amount of workers' compensation benefits you can recover.  However, you are almost always better filing both a personal injury lawsuit and a workers' compensation claim when these claims are available to you.
Filing A Personal Injury Lawsuit Usually Requires An Attorney. 
Small workers' compensation claims can sometimes be handled without an attorney; however, insurance companies often refuse to pay the benefits owed until an attorney is involved.  Personal injury lawsuits almost always require an attorney.  The good news is that experienced personal injury attorneys will not charge you up front for filing the lawsuit.  Personal injury lawsuits (like workers' compensation claims) can be handled on a contingency fee basis where the attorney fee is paid as a percentage (usually 33% to 40%) of the amount recovered for your claim.  In upcoming weeks, we will post an article about how to choose a trucker injury attorney.
We have been representing injured truck drivers in personal injury and workers' compensation claims for over 40 years. If you have been injured, give us a call toll free at 417-323-2889 (417-323-2889), or contact us by email at [email protected], or on Facebook or Twitter.  We will answer your questions and make sure you know your rights.