Our first post on getting medical care after an injury discussed workers' compensation benefits.  In this post, we discuss medical care benefits available under Medicaid.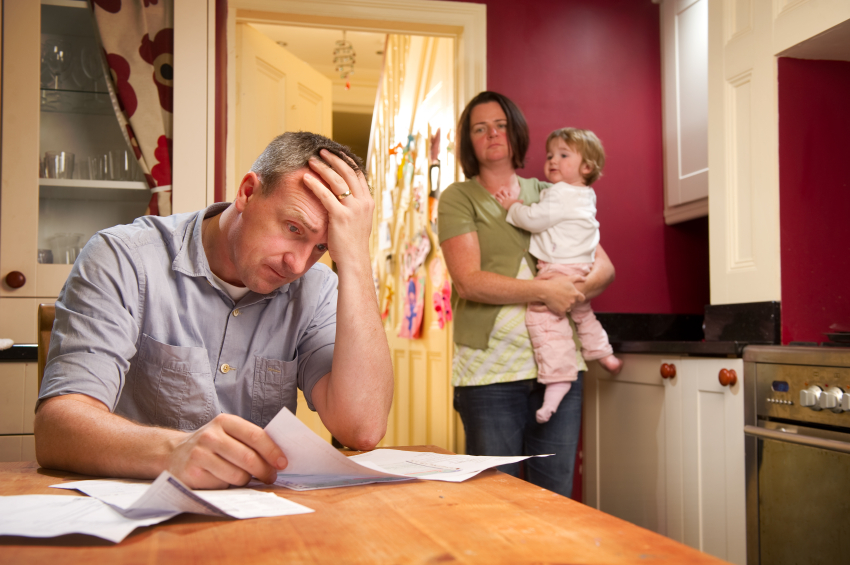 Hurt truck drivers face many obstacles in receiving medical care.  Trucking companies often fire truckers who are injured and cannot work.  When fired, the truck driver loses employment benefits, including health insurance benefits.  
The trucker can retain health insurance coverage for a period of time by paying for COBRA benefits, but those benefits are temporary and expensive, particularly when you have just lost your job. Truckers can (and should) pursue their personal injury and workers' compensation rights, but these claims can take months to resolve.  
Medicaid might be the answer that will allow you to get medical care while your personal injury or workers' compensation claim works its way through the system.  Medicaid is a joint federal-state program that pays for medical care for individuals with limited financial resources.  
Each state has its own Medicaid eligibility requirements, but all state Medicaid programs follow the same general framework.  Generally, to receive Medicaid, you must (1) fall into one of the categories of covered persons and (2) have limited financial means (i.e., income and assets).  
COVERED PERSONS
In most states, Medicaid covers pregnant women, infants, children and young adults under 19 years of age, parents or caretakers of children, elderly, and disabled or blind individuals.  The meaning of "disabled" under Medicaid law is the same as the meaning given by the Social Security Administration when determining eligibility for Supplemental Security Income (SSI) and Social Security Disability (SSD).  
Eligibility for SSI and Medicaid usually go hand-in-hand.  If you are eligible for SSI as a disabled person of limited means, you will usually also be eligible for Medicaid benefits. In fact, most states require that you have a verification of disability from the Social Security Administration in order to receive Medicaid benefits.
The Social Security Administration (SSA) takes several factors into account in determining whether a claimant is disabled.  Generally, a trucker is "disabled" when he or she is not capable of doing substantial, gainful employment and his or her condition has existed or is expected to exist for at least a 12 month period.  
As discussed in prior posts on SSI and SSD, proving that you are "disabled" under Social Security rules can be difficult.  Social Security denies approximately 70% – 75% of the applications for disability. Using the services of an experienced Social Security attorney is important because many of these denials are turned into accepted claims after either reconsideration or a hearing before an Administrative Law Judge.  Using an attorney greatly increases your chances of success. 
LIMITED INCOME
To receive Medicaid, your income must be below a certain limit.  These limits vary based on the state in which you live, your living arrangement, the number of people living in your residence, and the type of income you earn.  Generally, disabled applicants are allowed to earn up to the maximum monthly amount of SSI, which for 2012 is $698/month for an individual and $1,048/month for a couple.  
Individuals who exceed the income requirements may still be eligible for coverage.  If you have a large amount of medical expenses, you may be considered "medically needy". In that case, all or part of your medical expenses may be subtracted from your income.
LIMITED ASSETS
Another requirement for SSI and Medicaid eligibility is that the individual's assets are below a certain limit. This amount is $2,000 for a single disabled adult and $3,000 for a disabled adult and spouse. There are exceptions.  For example, not all resources are counted.  The home you live in and your household goods and personal effects are not included in the resource calculation.  
In addition, conditional benefits may be paid if a substantial portion of the resources are considered non-liquid, resources that cannot be sold within 20 working days, if you agree to sell the resources at their current market value within a specified period and repay the money after the non-liquid property is sold.  
We don't just handle our client's personal injury and workers' compensation lawsuits.  We make sure our hurt trucker clients are informed about all of the options available to pay their bills and get medical care while their lawsuit is pending.  
If you have been injured, we would be happy to speak with you about free of charge.  You can contact us at 855-448-7887 (855-448-7887) or email us at [email protected] or contact us on Facebook or Twitter.