As trucks are the most effective way to move goods across the country, today, over 70% of the country's freight is transported annually by trucking companies. Trucking has become one of the most vital systems of the United States economy. This is due, in part, to the country's vast landscape, the need to navigate through rugged terrain and weather conditions, and the quick delivery requirements. Truck driving is a very demanding job. Truckers are indeed the unsung heroes of America, and without them, our beloved country would come to a screeching halt.
History has shown that truck convoys are an effective way to raise awareness for trucker's rights and other causes. When truckers work together toward a common goal, they can command attention and bring awareness to causes they think are important.
What is a convoy?
The term convoy refers to a group of vehicles traveling together for mutual protection and support. The original Latin word "conviare" means "to accompany on the 'way' or 'road.'" One definition for 'convoy' is a military escort. For instance, convoys of armed ships would accompany merchant ships to protect against piracy. Convoys have also become synonymous with "caravans," which refers to a long line of vehicles traveling in the same direction.
In the last 50 years, the truck convoy has become a popular way to conduct a show of force in the trucking industry. A truck convoy typically aims to raise awareness for a cause by displaying strength and solidarity by traveling in a group. A convoy can attract sizable awareness with large enough numbers and some social media attention. Mainstream news outlets may sometimes publish them. In addition, sympathizers may stand on bridges holding signs and flags to encourage the truck convoy as it passes by.
CB Radio Enabled Convoys to Organize
Since the introduction of the CB radio (citizen's band radio), truckers have formed convoys to help warn each other about roadside emergencies, weather, gas stops and to help pass the time with conversation.
In the 1970s, when the US enforced a 55mph speed limit during the oil crisis, truckers used the CB radios to form convoys for anti-authoritarian purposes. For example, one convoy of about 100 trucks traveled to Washington to protest fuel pricing. Other truckers used convoys during their regular routes to help them speed together and warn each other of the location of speed traps. While these convoys are known to history as unlawful, that is more of an exception than the rule.
Most Convoys are Law-Abiding
Most convoys are peaceful and law-abiding. The police respect the rights of citizens to express their opinions in the form of a convoy as long as they are not designed to block or impede traffic, speed, or violate any other laws. Lawful actions and safety are in everyone's best interest. No one will get hurt, the convoy will continue uninterrupted, and the cause will get the most attention possible.
It's important that trucker convoys continue to be seen in a positive light, because they can be a powerful force for good and affect real change. For example, every year, the SOMO Truck Convoy assembles in Joplin, MO, to support the 50-year-old tradition of the Special Olympics. This fundraiser helps Special Olympics of Missouri to provide year-round athletic training and competitive events for children and adults with intellectual disabilities.
What Convoys Are the Spotlight Right Now?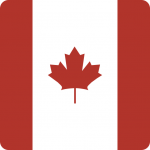 Freedom Convoy in Canada
Last year, unvaccinated truckers who crossed the US/Canada border were previously exempt from any requirements for the COVID-19 vaccine. However, both of these accommodations ended in January 2022. Shortly following, a series of protests against these cross-border vaccine mandates started in Canada called the Freedom Convoy.
On January 29, 2022, the Freedom Convoy consisting of hundreds of vehicles from many provinces, converged on Ottawa. Once they met at Parliament Hill, the convoy was joined by thousands of protesters on foot. Other protests sprang up and began to block major highways, bridges, and even border crossings illegally. These events were condemned by trucking industry groups, who state that many protest groups had no connections to the truckers.
The People's Convoy in USA
The Freedom Convoy and demonstrations in Canada inspired several USA versions of the convoy to organize around the country throughout February 2022. The biggest one is "The People's Convoy" which began in Los Angeles, CA. The idea of the convoy is to arrive in Washington, DC, around a few days after the President's State of the Union address on March 1, 2022. Their goal is to make sure that the people's voice is heard and the Government continues to follow the constitution. One of the organizers explained that the group had no intention to do anything unlawful, such as blocking or closing highways.
What Impact Do Convoys Have on the Nation?
The most recent convoys are trying to support the country in the best way they know how in response to the current state of the world. The supply chain has already been interrupted by the Government's responses to COVID-19 and other domestic and international factors. Essential industries have been impacted globally, such as those that produce meat, gas, electricity, pharmaceuticals, and more. Prices are skyrocketing everywhere we look, and our economy is teetering on the edge of bad to worse. For example, according to The Associated Press, the timeline for the car parts supply is so tight that only a five-hour delay can cause significant problems.
Though truck convoys may result in a short-term loss of productivity, the truckers arriving on capitol hill are more concerned for the nation's future. They are raising awareness for the long-term financial impact of certain government actions.
While Truckers Fight For Us, Who Fights For Them?
Anytime there is a protest like The People's Convoy, it reminds all of us just how important trucks are to our daily life, our economy, and well-being. We owe an outstanding debt of gratitude to our truckers for keeping our country running.
While truckers are out there in convoys fighting for their rights on the road, Hurt trucker attorneys fight for truckers' rights in the courtroom. Truckers are often the victims of accidents and, as a result, may be entitled to compensation. If you are a trucker and have been injured in an accident, you may want to speak with a lawyer at Hurt Truckers who will understand your rights and protect your interests.